About Movie-Mine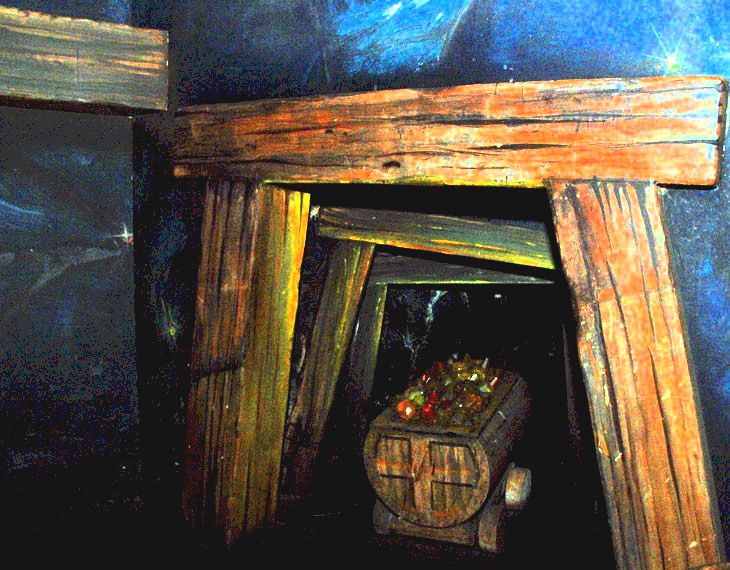 There are hundreds of thousands of movies to choose from, but only a fraction you'd enjoy. Typically, you must either take your chances on a hasty selection, or spend too much time making a good decision. Movie-Mine aims to help you make faster, better choices about which movies to watch, and which to avoid.
If you are a discriminating viewer, no single film review site is enough. Movie-Mine isn't a substitute for other movie sites - it's a tool for using them more efficiently. To that end, Movie-Mine provides an easy way to gather tidbits of information from diverse sources, and attach your notes to pages about movies you're considering. This enables you to transform movie selection into a gradual process, which you can return to at your convenience. The quality of your choices is improved, because it becomes more manageable to give careful consideration to many candidates without rushing to a decision. You waste less time, because you avoid replicating your previous efforts. Movie-Mine doesn't bombard you with obnoxious advertising. You get basic facts and links to related pages on other reputable sites, concisely presented and occasionally spiced up with relevant graphics.
Having fun is serious business. No one wants to waste his time watching mediocre movies or wading through bloated review sites. Let Movie-Mine help you discover good movies with less effort, so you can spend more of your time enjoying them!
Our editor and critic-in-chief: Rusty the Prospector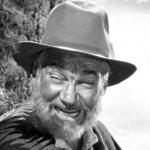 Howdy, folks! I gave up a cushy job as Professor of Courtesy Sciences at the Refreshingness Institute to take on this distinguished position at Movie-Mine. So you can rest assured that I'm heavily into personal sacrifice for your benefit. I don't like no stinkin' anime, but I'll fight to the death for your right to watch that crap!
I use a 1 - 99 scale for rating movies from worst to best. It's an absolute scoring system, to allow for the possibility that I may someday see something better (or worse) than anything I've ever seen before. The following is a rough translation of my numerical scores to plain English, skipping over unnamed intermediate values:
Rusty's ratings
so bad, you die in agonized disgust
abominable
dreadful
lousy
bad
halfway between bad and good
somewhat tolerable
fair
OK
pretty good
solid good
rather good
quite good
very good
extremely good
excellent
great
masterpiece
superb
so good, you die in exquisite ecstasy
For the past few years I've been rating movies on this 2-digit scale, displayed as Rusty's rating on various Movie-Mine pages for individual titles. Under the Recommended menu is my list of highly recommended movies, rated 78 or higher (meaning very good or better). I've also assembled a secondary list of more recommended movies, rated 76 - 77, which are still better that just plain "good". If you don't see a rating from me, it doesn't necessarily mean I haven't seen it or it isn't worthy. I've seen quite a few really good movies that belong on one of these lists but haven't been incorporated, because my memory of them is too "rusty" to assign an accurate 2-digit rating.
Movie-Mine's advanced features
Perform fast lookups

At the top of every Movie-Mine page, a quick search box enables you to find information about any movie. Preliminary results are displayed as soon as you begin typing a portion of the title. Select a choice and you'll be taken directly to a page for that movie, including basic info, images, and shortcuts to reviews at many of the best sites.

Keep track of your own notations attached to individual movies

When logged in, you can view and edit your personal notes and annotations (visible only to you) on any movie info page. You can assign any or all of the following items:

a 2-digit rank, specifying how strongly you'd consider this as a viewing candidate
a checkbox indicating whether you've seen this movie
the date you last saw it, if seen and you remember when
a 2-digit rating, if seen and you remember how much you liked it
a field of free-form notes, for any additional tidbits you'd like to remember

Generate reports about movies you've seen or would like to see

As a logged in user, you can produce a variety of lists and reports based on information you've attached to various movies. For example, you can:

Display a ranked "watch list" of your top viewing candidates, to populate your Netflix DVD queue, select video rentals and purchases from any source, or quickly decide which movie to stream whenever the opportunity arises.
Display a chronological history of movies you watched most recently, including date viewed, your rating, and any notes you may have added.
Display a list of your all-time, top-rated movies.
Use custom settings to create other handy report variations.